Our projects around the world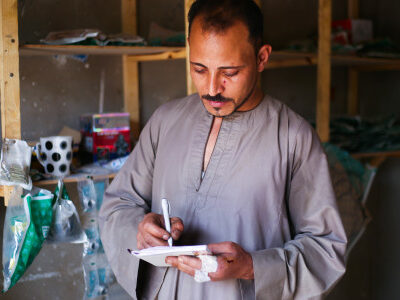 Context
Faced with an unprecedented multidimensional crisis, aggravated by the explosion in the port of Beirut on August 4th, the Lebanese, particularly young people and women, find themselves in a situation of extreme poverty. Drawing on its experience in Lebanon since 1856, Œuvre d'Orient intends to support the creation and sustainability of income-generating activities for the most vulnerable.
Inspired by the success of the Syrian Hope Center, Oeuvre d'Orient intends to open a Hope Center in Lebanon, dedicated to the financing, training and support of vulnerable entrepreneurs. PPI is a key implementation partner of the project.
Goals
Fight against extreme poverty in Lebanon by enabling vulnerable people, especially women and young people, to take control of their economic situation through the creation or development of income-generating activities.
Beneficiaries
500 beneficiaries will have started, restarted or boosted their Income Generating Activity and improved their management and/or professional capacity thanks to the training
more than 2000 indirect beneficiaries will benefit from local economic dynamics and community living together.