Our projects around the world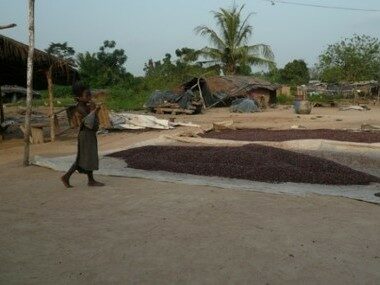 Context
Since 2012, Ivory Coast has experienced one of the strongest economic growths on the African continent. This growth, which is notably due to ambitious development plans supported by the private sector, is not always felt by vulnerable populations, especially in rural areas. Despite an agricultural industry that contributes significantly to the country's economy, 56% of the population in rural areas still live in a vulnerable situation and do not have access to essential services such as education, infrastructure, health or energy.
Goals
PPI's objective with the Positive Communities project in Ivory Coast is to contribute to the socio-economic development of vulnerable communities by supporting their access to education and energy. Financed by the ENGIE foundation, the project aims at electrifying schools which will then serve as training and support areas for inhabitants in literacy and financial education, as well as in strengthening their capacity to manage income-generating activities.
Beneficiaries
The 15,000 inhabitants of the six villages.
The members of the Village Savings and Credit Associations as well as the members of the Village Committees structured within the framework of the project.
The relay trainers identified in the villages who deliver the literacy and financial education training programmes.
The 9 field agents and 3 project managers of our operational partner.
The entrepreneurs supported in the development of their income-generating activities.